OVERVIEW
Boarding Options
---
At King Henry VIII, we understand that boarding can be a big decision for students and their families. That's why we offer all of our students the opportunity to experience boarding through different options. This program is an excellent way for students to learn more about the benefits of boarding and make meaningful connections within our school community. Whether you're considering boarding full-time or just looking for a fun way to spend time with friends, we encourage all of our students to take advantage of the unique boarding opportunities.

Students across all year groups have three different boarding options to choose from:
Full boarding - Students sign up to stay in boarding Monday-Sunday for the entire term, going home for half term breaks. This option gives students full access to weekend boarding trips
Weekly boarding - Students stay Sunday-Friday during term time and go home for weekends and half term breaks.
Flexi-boarding - This option gives students the ability to stay for up to three nights per week between Sunday-Friday. This can be used to avoid journeys home after long CCA sessions, for evenings when parents may work late or even as an introduction into boarding to see if it is a good fit for you.
All Senior School students are allowed two free boarding trials per year. Each trial includes a two-night stay including meals, this opportunity provides a chance to get a taste of the boarding lifestyle while spending extra time with friends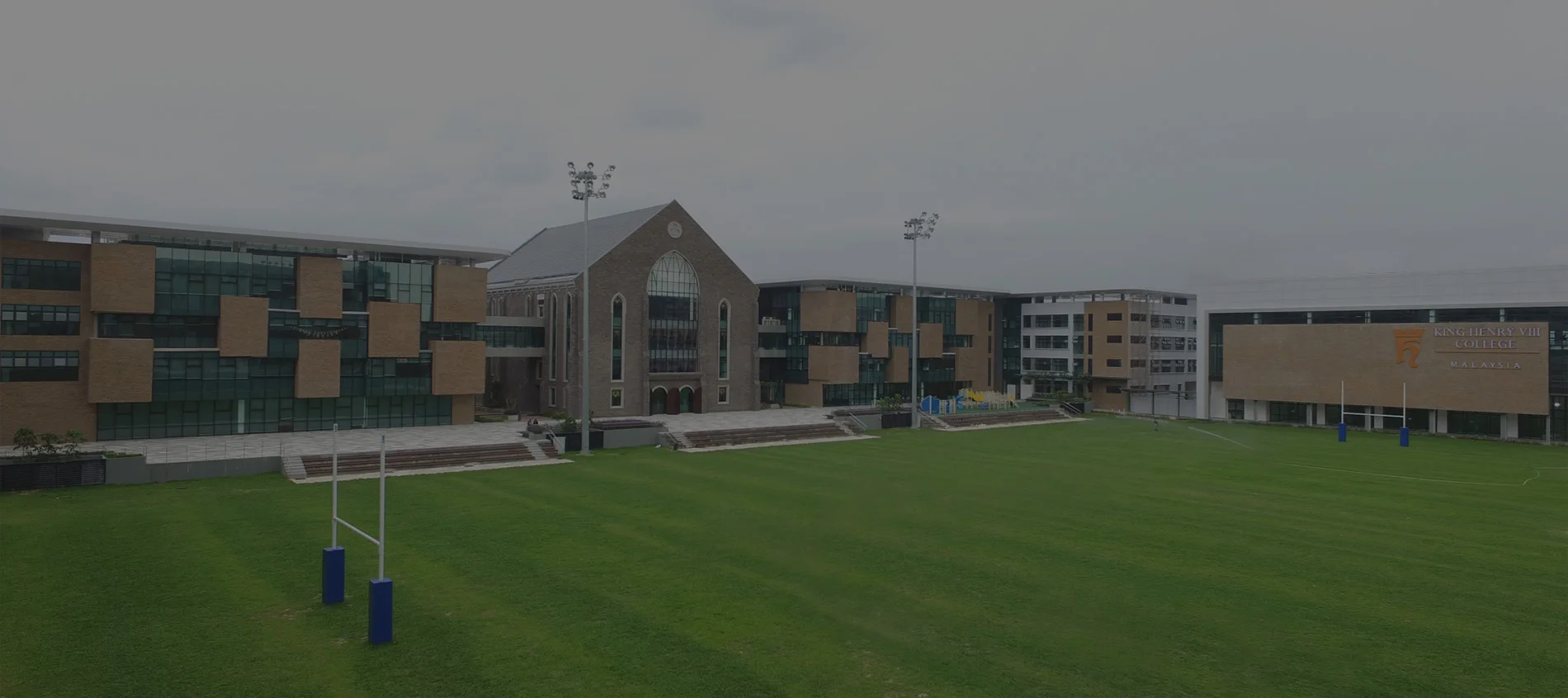 OVERVIEW
Junior Boarding
Year 7,8 & 9
---


King Henry VIII junior boarding students are comprised of Year 7, 8, and 9 students, and our boarding houses are thoughtfully designed to cater to the unique needs of different age groups. Within each boarding house, we have designated a junior corridor that includes spacious bedrooms for students within the same year group to share. This arrangement ensures a peaceful environment for our younger boarders, allowing for earlier bedtimes and less screen time. Our junior boarders particularly appreciate the larger three-bed rooms, which have been known to foster lifelong friendships.

Our dedicated team of staff members works hard to provide a wide range of activities and services to our students. Whether it's sports, academics, or life skills, we are committed to helping our students grow and develop in every way possible. For our junior boarders, we place a special emphasis on promoting independence and self-sufficiency. Our staff members teach them important skills such as doing their own laundry and cooking meals, empowering them to take charge of their own lives. By instilling these skills early on, we believe that our students will be better equipped to handle the challenges of adulthood and make a smooth transition into the real world.

At King Henry VIII Senior School, we understand that homesickness can be a challenge for junior boarders, and we take this matter seriously. That's why our staff members are highly trained to assist students with this common issue. In addition, our senior students are always willing to lend a helping hand and offer their support. Being with friends can provide a lot of comfort and can aid students in adjusting to being away from home. We believe that a supportive community is essential to fostering a positive boarding experience for all students, and we are committed to providing just that.
We are proud to offer comfortable and welcoming senior boarding accommodations for our older students. Within each of our boarding houses, there are dedicated senior corridors for students in Years 10 and 11. In these corridors, students share spacious two-bed rooms, each equipped with an en-suite bathroom. We believe that this arrangement provides our senior boarders with the privacy and space they need to thrive while still fostering a sense of community and camaraderie.

We understand the importance of providing our senior boarding students with the appropriate level of autonomy to help them develop into independent and responsible young adults. That's why we offer our senior students a slightly later bedtime, allowing them to dedicate more time to their studies and personal pursuits. With increased freedoms come greater responsibilities, and our senior students are expected to uphold a higher standard of conduct while living in our boarding houses. By encouraging our students to take charge of their own lives, we believe that they will be better prepared to navigate the challenges of adulthood and achieve success on their chosen paths.

We encourage our senior students to play an active role in house projects and social events. From organising 'open mic night' to planning weekend outings into the city of Kuala Lumpur, our senior boarders are given ample opportunities to get involved and make a difference. By participating in these activities, our students not only form lasting friendships but also learn valuable leadership and teamwork skills. We understand that studying is important, but we also recognise the importance of taking occasional breaks to recharge and refresh the mind.
OVERVIEW
Senior Boarding
Year 10 & 11
---
OVERVIEW
Sixth Form
Year 12 & 13
---
At King Henry VIII College in Malaysia, we understand that our sixth form boarding students are on the cusp of adulthood, preparing to embark on the next chapter of their lives. That's why we place a strong emphasis on encouraging independence and responsibility among our Year 12 and 13 students.

To help our young adults develop the skills and habits necessary for success, we take a slightly different approach to their boarding experience. While Sixth Formers are expected to follow the same basic daily structure, such as attending meal times, being present and punctual for lessons, and participating in life skills sessions, they are also encouraged to manage their own time after school. Moreover, our Sixth Formers have the opportunity to become boarding prefects and whole school prefects, giving them a chance to lead and inspire their peers. Through these leadership roles, our students develop a sense of maturity and responsibility that prepares them for the rigors of university and the workplace.

Our boarding houses are designed with spaces exclusively for our year 12 and 13 students. These spaces facilitate private study groups, offer a place to unwind after a busy day of classes, and provide an opportunity for students to socialise with their peers.

By giving our Sixth Form students more autonomy and independence, we are preparing them for adulthood. Our experienced staff are always available to provide guidance and support, but we believe that allowing our students to take ownership of their own lives is the best way to prepare them for the future and for lifelong success.