OVERVIEW
Academic Year Group 10 & 11
---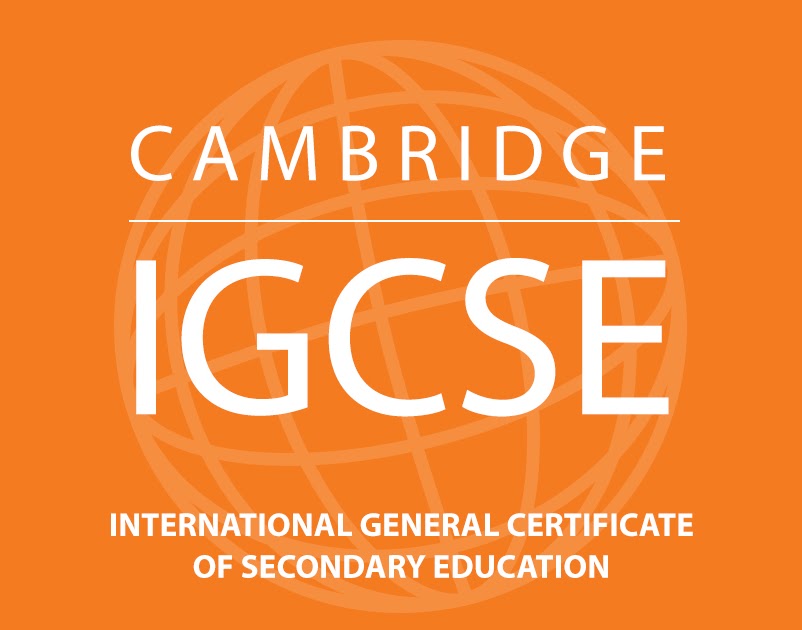 At the end of Year 9, students study the 7 compulsory core subjects, they can then choose 4 additional subjects to focus on for their IGCSE's which continue across Years 10 and 11 (Key Stage 4). Here at King Henry VIII College, we follow the highly respected, and internationally recognised Cambridge Assessment International Education (CAIE) programme. By the end of year 11, students will have worked towards achieving top grades in their International General Certificate in Secondary Education (IGCSEs).

The choices you make at IGCSE should not be taken lightly, it is a time to consider what career you might choose beyond school. In order to do this you need to have serious conversations with your tutor, subject teachers and of course your family, all of whom can guide and support you with your choices.

At King Henry VIII College, you will normally study between 8 and 10 IGCSEs. These are split into the 'Core' and 'Optional' subjects.
Bahasa Melayu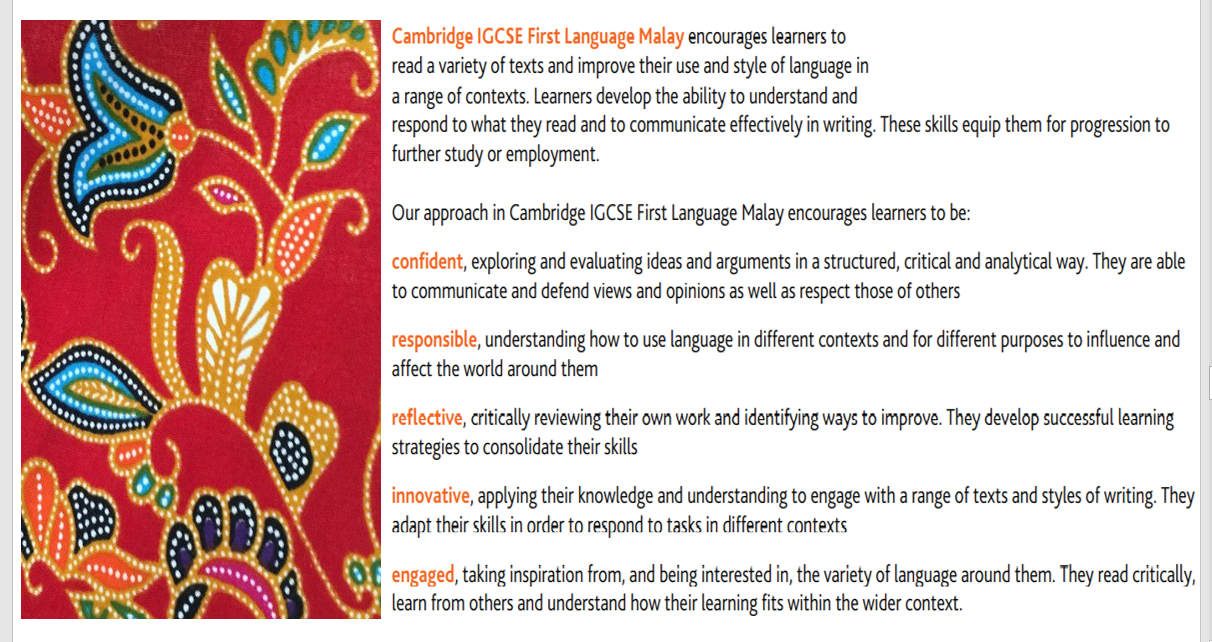 Biology
Biology is a fascinating course to follow which prepares students for life, and develops an informed curiosity for the world around them. Within the course students will develop a wide range of practical skills and increase their understanding of the scientific and technological world.
WHY STUDY BIOLOGY?
The Cambridge IGCSE Biology course explores the way Biology affects everyday life. It will enable you to evaluate the scientific material that you see on the internet, in newspapers, magazines and on the television.

At KH8, we have brand-new, state-of-the art laboratories that are well equipped, which helps us to provide a wide range of activities making learning more enjoyable and exciting.
As a result of this, students get hands-on practical experiences, providing them with the skills they need, not only to follow Biology further at AS and A level, but also making them more prepared for university.
Chemistry
Chemistry is a vital and exciting science which is central to our lives. It affects our food and drink, clothing, the air we breathe, fuel for transport and the materials from which the objects around us are made. Chemistry looks at the substances in the world around us and how they react to form new materials. Students studying chemistry should have a curiosity to know more about the natural world.

WHY STUDY CHEMISTRY?

IGCSE Chemistry is a compulsory subject at King Henry VIII college: all students beginning Year 10 must take it as part of their IGCSE curriculum. It is a highly respected qualification because of the wide variety of skills that are developed in studying for it. These include logical reasoning, problem solving, numeracy and literacy, which are all highly sought after by universities and employers.

This course provides a sound preparation for those who wish to take the subject further. A Level Chemistry is a popular choice at King Henry VIII, and is an essential requirement for careers such as dentistry, medicine, pharmacy and chemical engineering. Many students of chemistry have also pursued successful careers in other professions including law, finance, other types of engineering, various branches of industry, the civil service, research and teaching.
English
Cambridge IGCSE First Language English is designed for learners whose first language is English. The course enables learners to:
develop the ability to communicate clearly, accurately and effectively when speaking and writing
use a wide range of vocabulary, and the correct grammar, spelling and punctuation
develop a personal style and an awareness of the audience being addressed.
Learners are also encouraged to read widely, both for their own enjoyment and to further their awareness of the ways in which English can be used. Cambridge IGCSE First Language English also develops more general analysis and communication skills such as inference, and the ability to order facts and present opinions effectively.
Personal, Social, Health and Economic Education (PSHE)
Personal, social, health and economic (PSHE) education is an important and necessary part of all pupils' education. All schools should teach PSHE, drawing on good practice, and this expectation is outlined in the introduction to the proposed new national curriculum.

PSHE is a non-statutory subject. To allow teachers the flexibility to deliver high-quality PSHE we consider it unnecessary to provide new standardised frameworks or programmes of study. PSHE can encompass many areas of study. Teachers are best placed to understand the needs of their pupils and do not need additional central prescription.
Physics
Physics focuses on describing and understanding the natural laws that govern the universe. All IGCSE students study IGCSE Physics for four periods each week. During the two-year course, students learn about a wide range of fundamental topics, including motion, forces, light, electricity, and atomic physics.

WHY STUDY PHYSICS?

Alongside Biology and Chemistry, Physics is a compulsory science subject and all students beginning Year 10 will study it as part of their IGCSE curriculum at King Henry VIII College. Furthermore, a good grade at IGCSE level is required for entry to study A-level Physics.

Physics is a commonly required subject for entry to many challenging and rewarding professions, such as the many branches of the technology and engineering industries. The high-level problem solving and reasoning skills developed through studying Physics are also desired in many other areas of industry, including finance, law, and medicine. Studying Physics will support students in developing a concern for accuracy and precision in their lives, along with objectivity, initiative and inventiveness.

Experimental skill is a core, assessed component of the IGCSE Physics curriculum, and students will investigate a range of physical phenomena first-hand throughout the course.
Mathematics
Cambridge IGCSE Mathematics encourages learners to develop their mathematical ability as a key life skill, and as a strong basis for further study of mathematics or to support skills in other subjects.
The syllabus:
develops learners' competency, confidence, and fluency in their use of techniques with and without the use of a calculator, cultivating mathematical understanding. 
develops learners' feel for quantity, patterns, and relationships, encouraging learners' reasoning and analytical skills.  
places a strong emphasis on solving problems in mathematics and real-life contexts. 
promotes appropriate presentation and interpretation of results, encouraging learners' understanding of how to communicate and reason mathematically.
is tiered to allow candidates of all abilities to achieve and progress in their mathematical studies.
Art
The course we run at King Henry VIII is the Edexcel Fine Art GCSE. This course is more rigorous than the IGCSE. Whilst we use traditional media to develop skills and ability we also explore digital media. The aim is set up pupils with a full and creative skillset.
WHY CHOOSE ART?
Art GCSE is a chance for pupils with a love of the subject to develop their skills in a range of different media:
Drawing: sketching, design. 
Chalk and charcoal.
Painting: watercolour, acrylics.
Collage
Printmaking
Digital art: photography and editing / painting apps.
Computer Science
By following the Computer Science syllabus, students foster an interest in, enjoyment of, and confidence in the use of computers. They develop an appreciation of the range and power of computer applications, and solve problems using computers. These studies include system analysis, algorithm design and programming concepts. IGCSE Computer Science students consider a broad range of computer applications, to provide an understanding, not only of the power, versatility and the benefits of using computers, but also the limitations and potential disadvantages.


WHY CHOOSE IGCSE COMPUTER SCIENCE?

The IGCSE syllabus aims to equip students with the knowledge and skills they need for the world as it is today, whilst preparing them for the challenges for tomorrow. We focus not only on the detail of today's technology, but also on understanding the principles on which the technology is founded. The course teaches students how digital systems work, how they are designed and programmed, and how computers can be used to create products and solutions.
Drama
Drama lies in extreme exaggeration of the feelings, an exaggeration that dislocates flat everyday reality
Drama IGCSE goes far beyond developing students' ability to 'act'. The course structure demands that all students work collaboratively and creatively, skills that are transferable to a plethora of modern careers. It encourages research and assimilation of theatrical traditions from around the world as well as self-reflection and an in-depth understanding of process. Throughout this experience, the students are communicating ideas in English to others and developing the skills required to be able to bring these ideas to life, alongside being introduced to a wide range of scripts from different periods, genres and styles. In doing so, their confidence with spoken English will blossom. The written aspect of the course ensures that the study of Drama is academic whilst being highly creative and performative.

The course is taught over 3 lessons a week. A journal is kept throughout, documenting their creative ideas and developing their understanding of what has been studied in the lesson and their approaches to the tasks.
French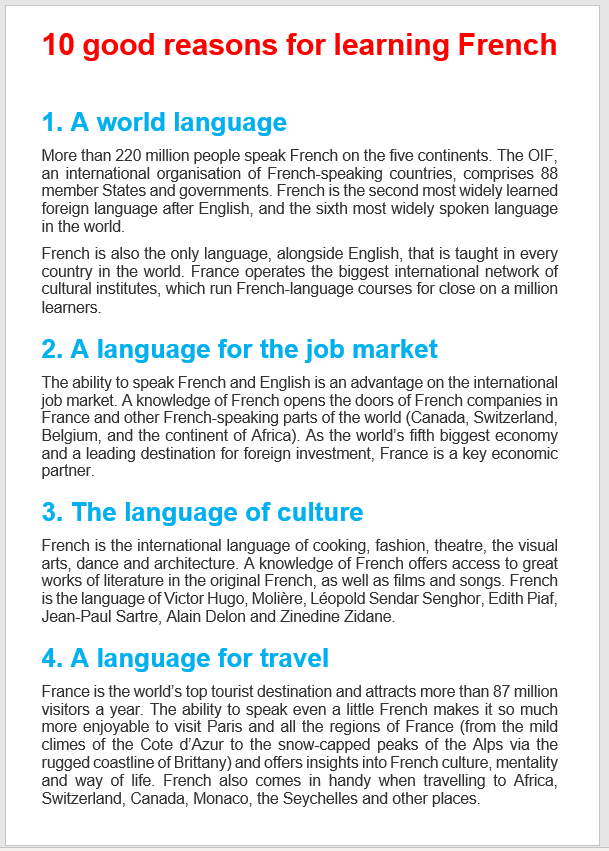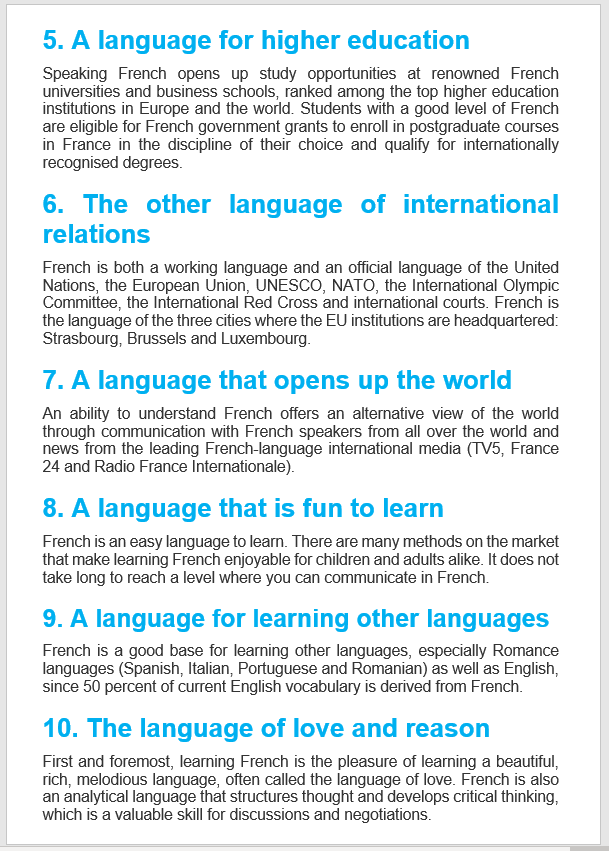 Geography
Geography has never been more relevant than it is today. Almost every news article has a link with topics that we study, from the way that viruses spread to the policies of presidents. From wildfires to water shortages. Our world is constantly changing and Geography aims to give you the reasons for these changes and be able to act against the environmental issues we face.

Our Geography course covers a range of physical and human Geography topics that supports every interest and links well to modern economic and environmental issues. They are divided into three themes:
Theme 1: Population and settlement
Theme 2: The natural environment
Theme 3: Economic development
The course will help develop lifelong geographic skills, including:
an understanding of the processes which affect physical and human environments
an understanding of location on a local, regional and global scale
the ability to use and understand geographical data and information
an understanding of how communities around the world are affected and constrained by different environments.
In addition it supports the skills deemed necessary for careers of the future:
Data Analysis
Data Handling
Social Intelligence & Cross-cultural Awareness
Multi-disciplinary
ICT
Fieldwork
Cognitive Load Management (How to breakdown large pieces of text into more readable and visual material)
History
The CIE IGCSE History syllabus takes a fascinating look at some of the most important developments in 20th century History from the 1919 Paris Peace Conference through to the collapse of the Soviet Union.

Students will develop skills of analysis and evaluation as they apply these to source material from the time periods studied. Following the IGCSE in History instills students with an appreciation of the past and the causes and consequences of the major developments in recent international history.
Why choose History?
Students in History will develop their ability to write well-supported arguments, evaluate competing claims and ideas, create and defend sustained judgements, and effectively analyse source materials. These are skills which are beneficial to a wide range of careers in later life (such as research, law, politics, economics). Furthermore, studying History also enriches students use of the English language and their ability to read widely and write convincingly.
History gives students a well-rounded view of the world where they are able to draw upon an understanding of the past to better appreciate the developments of the modern world today. It helps to explain ongoing world tensions and enables students draw parallels between events and see similarities and differences across time, place and culture.
Mandarin
This syllabus is designed for learners who are learning Mandarin Chinese as a foreign language. The aim is to develop an ability to use the language effectively for practical communication. The course is based on the linked language skills of listening, reading, speaking and writing, and these are built on as learners progress through their studies.

The syllabus also aims to offer insights into the culture of countries where Mandarin Chinese is spoken, thus encouraging positive attitudes towards language learning and towards speakers of other languages.
Why study Mandarin?
Chinese is the most widely spoken language in the world
Being able to speak Chinese opens up an infinite array of economic and career opportunities
The Chinese language is a gateway into an amazingly rich and vibrant culture
Proficiency in Chinese opens up a wide range of travel opportunities
Learning a new language enriches one's self, develops brain function and strengthens our knowledge and understandings of other people
Music
Music is a subject that challenges both creatively and academically, and stretches far beyond the ability to play an instrument. When studying the Cambridge IGCSE Music syllabus, learners listen to, perform and compose music, encouraging aesthetic and emotional development, self-discipline and, importantly, creativity. As a result, learners enhance their appreciation and enjoyment of music, an achievement that forms an ideal foundation for future study and enhances lifelong musical enjoyment.

Unlike other exam boards, Cambridge IGCSE Music has only one set work taken from the Western Classical canon and this changes annually. However the course is very broad and students will develop an understanding of the changing musical styles from the late 17th century to today. Each style is placed in its historical and cultural context, and learners are encouraged to be perceptive, sensitive and critical when listening. Students also study a wide variety of world music genres, with one region being chosen each year for a more in-depth investigation. This helps to understand differing cultural attitudes to music and its meaning within a cultural context.
Photography
The course we run at King Henry VIII is the Edexcel Photography GCSE. This course is more rigorous than the IGCSE.

Pupils get to explore a wide range of exciting methods of taking photographs as well as stylising and editing them for creative effect. In a world where social media plays such a significant role, this subject provides pupils with skills in visualisation, presentation, design, self-expression and creativity.
WHY CHOOSE PHOTOGRAPHY?

Photography GCSE is a great chance for pupils with a love of the subject to develop their skills in a range of different styles and approaches:
Drawing: sketching, design.
Chalk and charcoal.
Painting: watercolour, acrylics.
Printmaking
Digital art: photography and editing / painting apps.
There are numerous transferable skills in Photography that are highly valued by employers:
Creativity
Creative thinking
Practical ability
Design and presentation skills
Personal expression
Self-confidence and self-belief
Physical Education
The A Level Physical Education syllabus is both practical and theoretical. As well as fostering enjoyment in physical activity, it will encourage students to develop an understanding of the interaction between theory and practice by focusing on the performer and performance.

The syllabus provides students with the opportunity to develop their knowledge of exercise, physiology, psychology of sport performance and the study of the Olympic Games from a global perspective.

For those students who are practically talented, enjoy sports and fitness and have a keen interest in learning about the science behind sports performance and physical movement, the A-level in Physical Education is an excellent choice.
Spanish
This syllabus is designed for students who are learning Spanish as a foreign language. The aim is to develop an ability to use the language effectively for practical communication. The course is based on the linked language skills of listening, reading, speaking and writing, and these are built on as learners progress through their studies.

The syllabus also aims to offer insights into the culture of countries where Spanish is spoken, thus encouraging positive attitudes towards language learning and towards speakers of other languages.
Cambridge International AS and A Level Music provides a foundation for the study of music or related courses in higher education. It is also an excellent companion A level to students pursuing maths and sciences and is favourably regarded by University selection panels as it demonstrates a broader outlook and a sensitivity to the emotions.